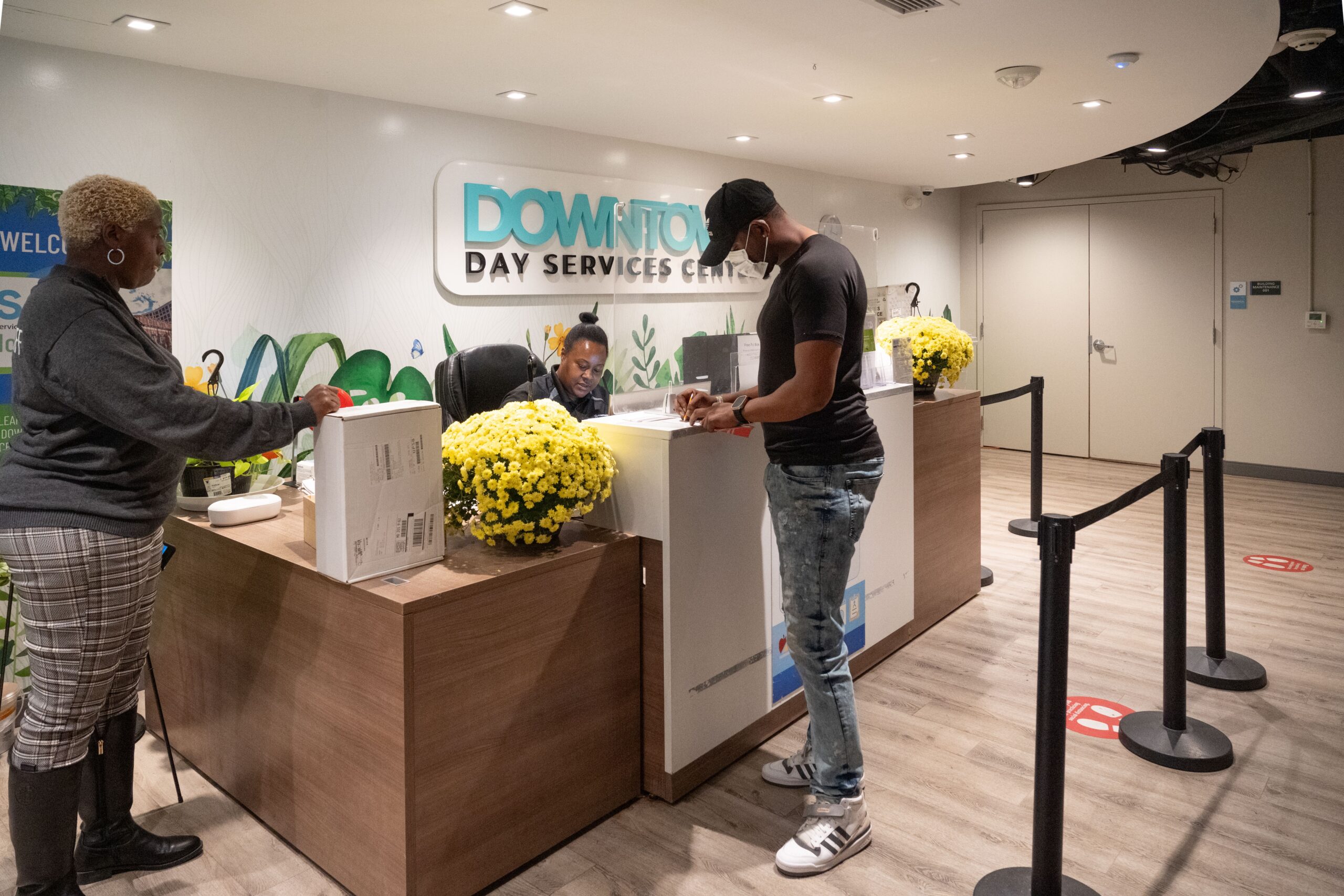 Supporting individuals experiencing homelessness and assisting them in exiting homelessness has been a core tenant of the DowntownDC BID since its founding in 1997. Today, the Foundation supports the services offered at the DowntownDC BID's state-of-the-art Downtown Day Services Center (DDSC) facility (see below), at the Weekend Homeless Services Program, through street outreach efforts and more. When the facility first opened in 2019, we served approximately 160 guests per day. In 2023, that number has reached 280 per day due to a growing population of individuals in need, the success of our facility, and an influx of refugees and other individuals into the DC Metro area. The Foundation helps to grow and enhance the work being carried out in DowntownDC.
The Foundation in 2021-2022 through a grant from CareFirst BlueCross BlueShield piloted a dental and mental health clinic for individuals experiencing homelessness called the Terrell A. Waters Impact Clinic, operated by Foundation board member Dr. Edward K. Brown Jr., DDS. Following the successful pilot period, the clinic became an official service provider and continues to this day to provide on-site dental screening and care services. The Foundation first through Coca-Cola Consolidated supplies $500 Welcome Home Kits to individuals transitioning from homelessness to housing. These kits fulfill an individual's home wish list, which may request kitchenware, linens, bedding, cleaning supplies, small appliances and more, which the Foundation ships directly to the door of their new home. Since 2019, the Foundation has supplied catered, hot Thanksgiving and Christmas meals and gifts for guests of the DDSC and is honored to uphold this welcome tradition for those in need. From supplying winter boots and coats to books for the lending library, enhancing mental health services or exploring partnerships to strengthen the support being offered to the growing number of individuals experiencing homelessness.
Get Involved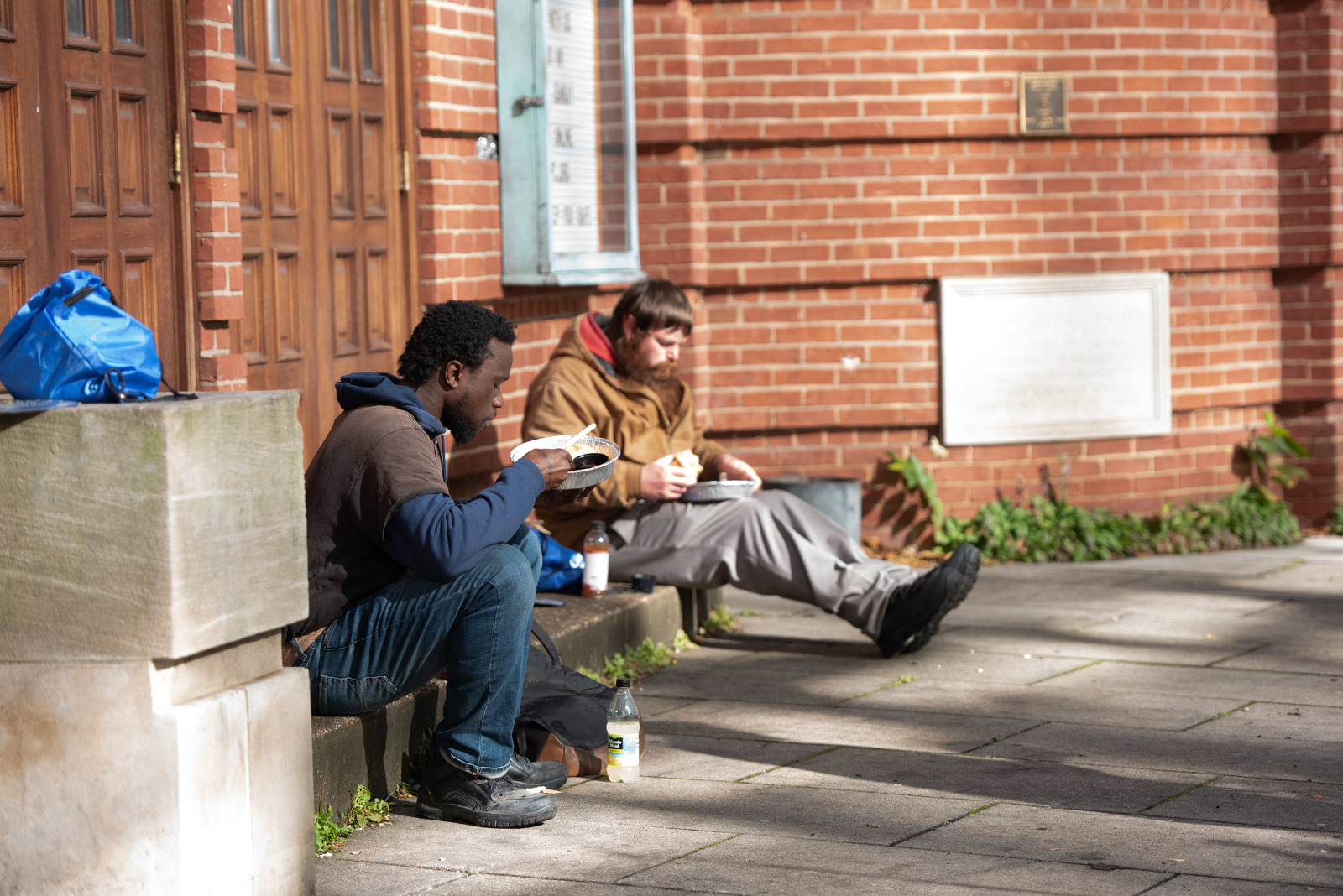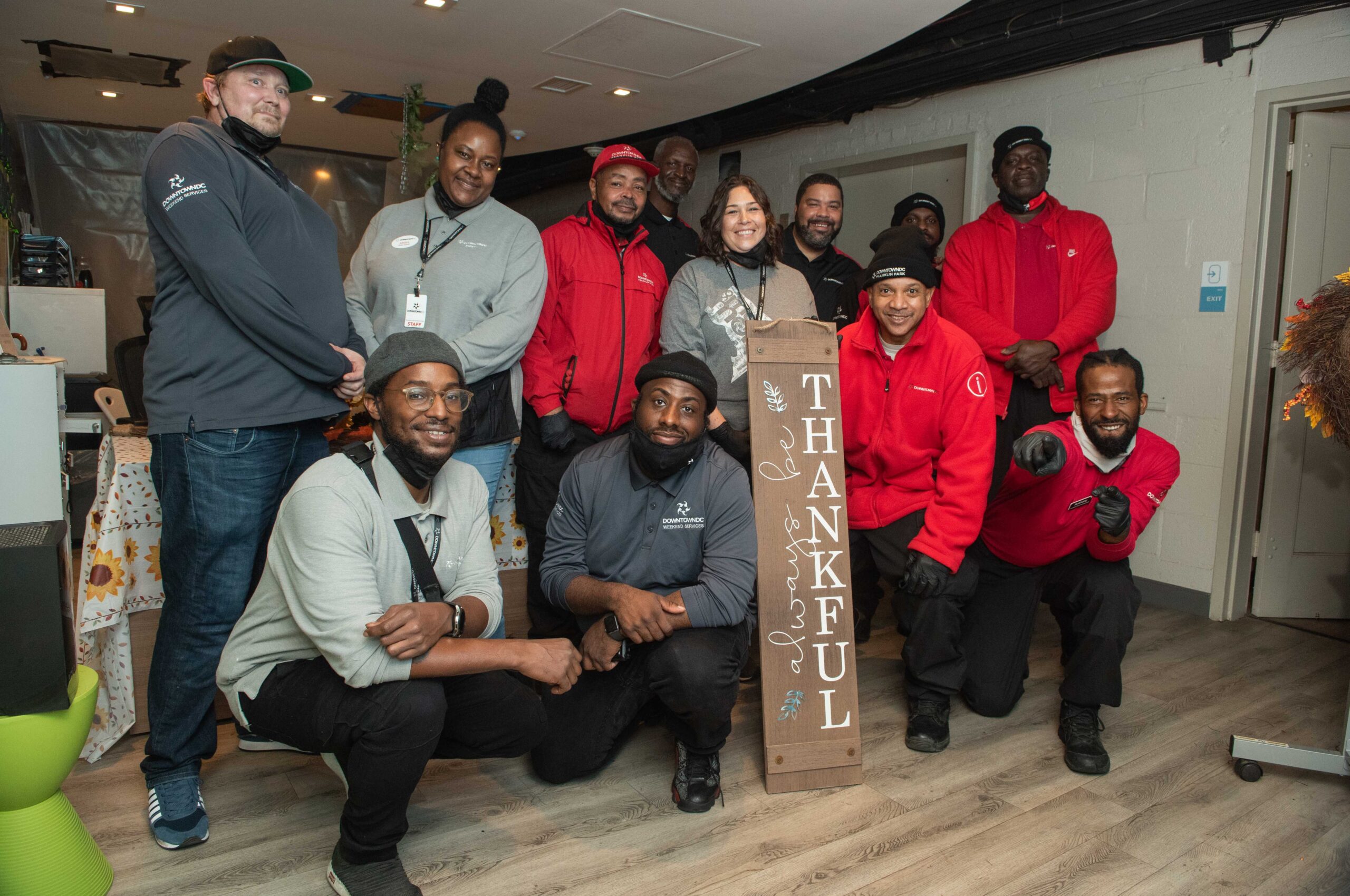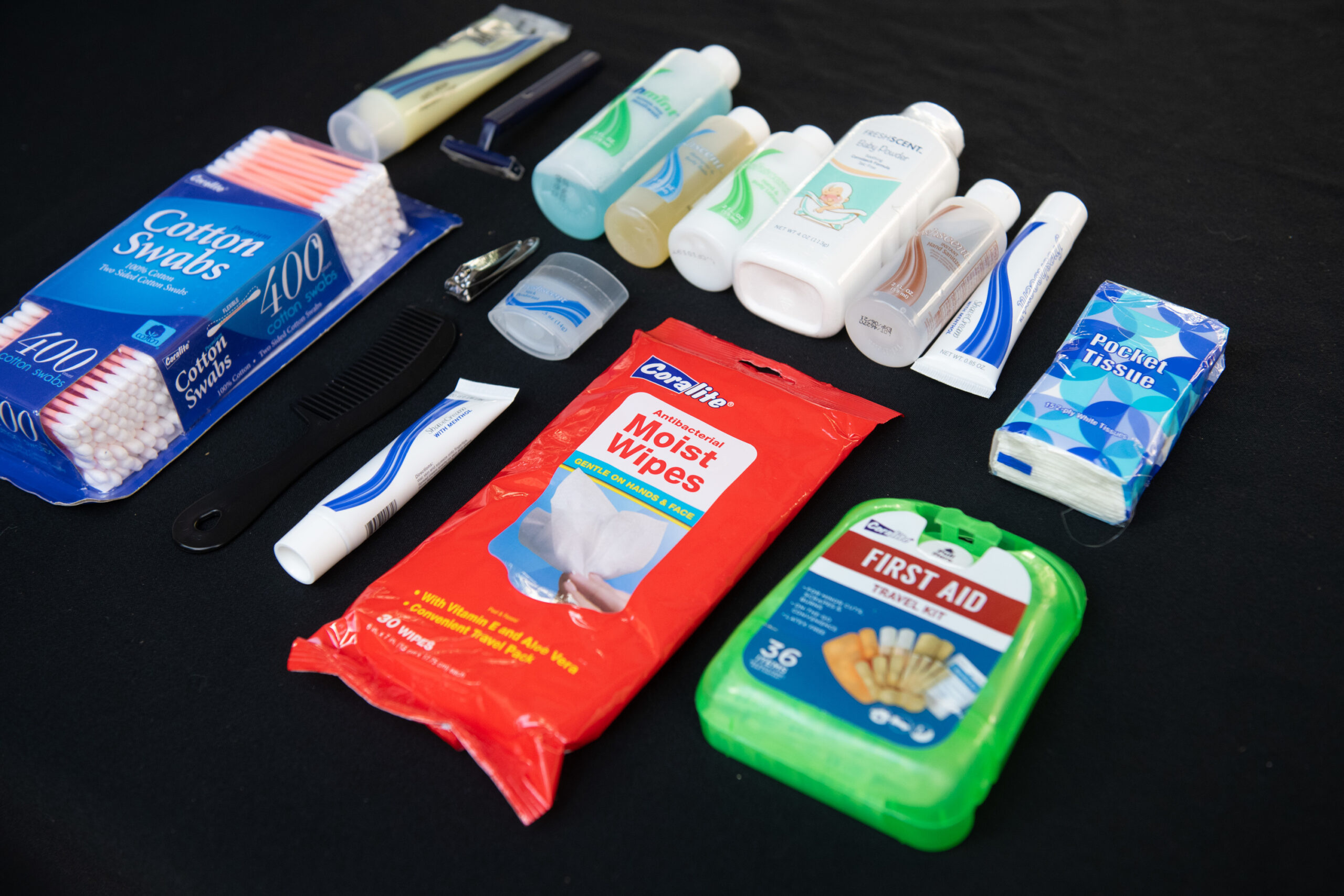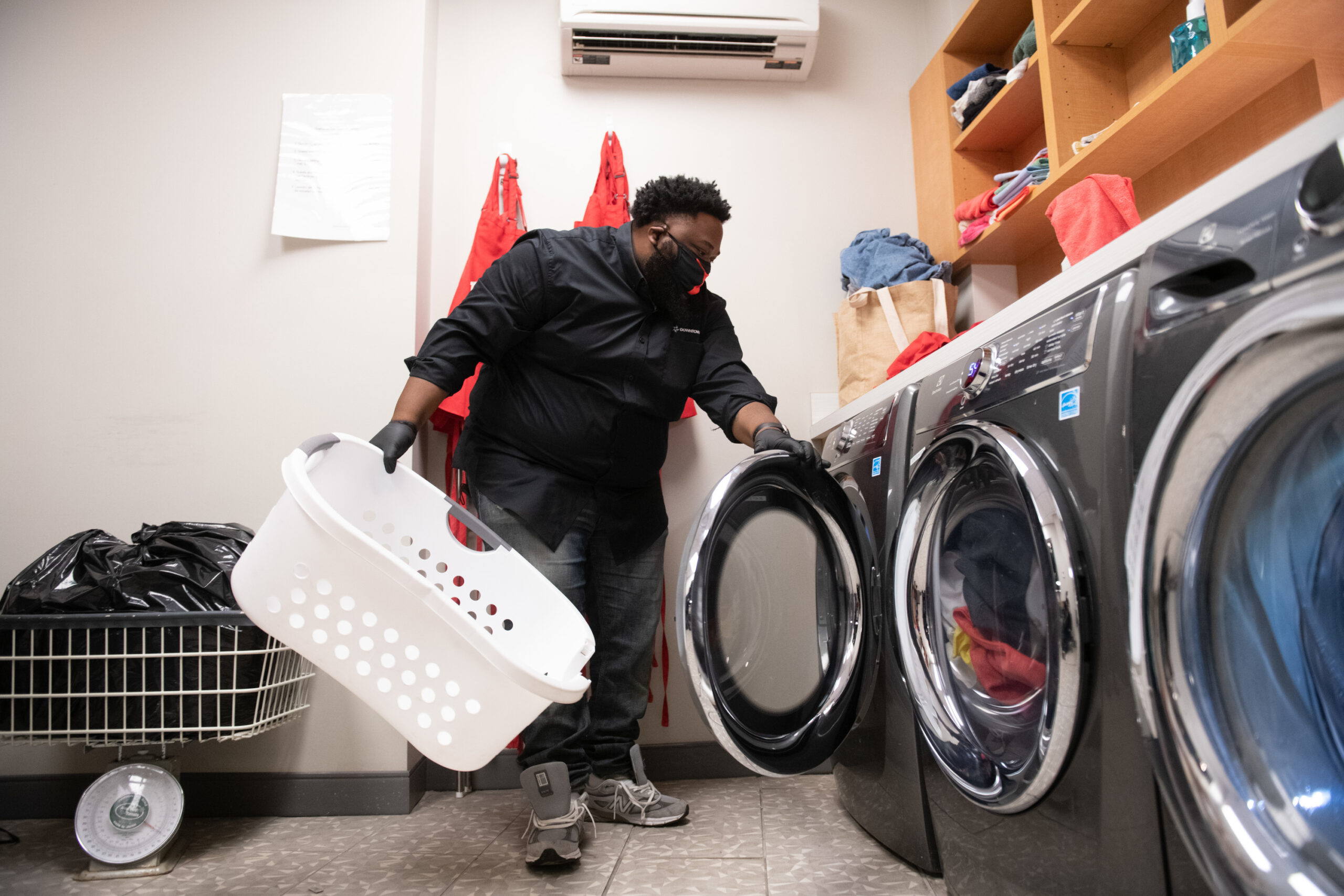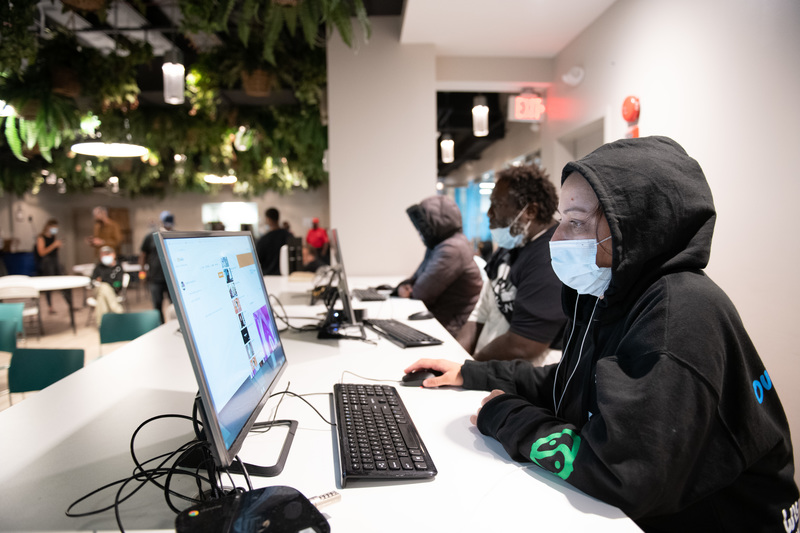 Downtown Day Services Center
The Downtown Day Services Center (DDSC) opened in February 2019 to offer individuals experiencing homelessness basic services including food, showers, restrooms and laundry facilities as well as a host of specialized support such as on-site healthcare, mental health support, case management, employment and housing assistance, vital records, mail services, phone and computer access, clothing, harm reduction, support groups, community and more provided by a host of partners all under a "Housing First" model. This model prioritizes permanent supportive housing to end homelessness first, which offers a platform for individuals to then further their quality of life. The Foundation secures services, funding and support for the activities carried out at the DDSC, through the Weekend Community Services Program, and throughout downtown for all individuals experiencing homelessness.